Stone Consulting Team is a woman-owned boutique company of
consultants who provide white glove tech services to clients in the legal and
corporate legal industries. The team's expert technicians draw on a wealth of
experience to address the needs of each client, and follow each project from
inception to planning, installation and maintenance. After years of building
successful professional services divisions for other consultancies, our team
members' unique backgrounds and expertise steer law firms from complexity to
success in new and productive ways.
Stone Consulting has helped firms of all sizes transition from a legacy
server-based DMS to the next-generation Cloud. The team specializes in
application modernization and cloud engineering. We help clients to create
meaningful change and to drive innovation through cloud and technology services.
Our partnerships with industry leaders including iManage, SeeUnity, and
Prospersoware enable us to provide cutting edge solutions.
Stone Consulting solves problems and creates value through expertise in
technology. We do IT right, so our clients can save time and be more secure, cost-
effective, and productive.
Stone Consulting Team draws on a quarter century of experience in providing white glove service in technology for the legal community.  We strive for excellence on every level to help our clients be secure, productive and cost-effective.  We do IT right
Leading the way in professional services
We digitize processes and integrate data and workflows across (and beyond) the organization, and ultimately help our clients gain and retain competitive advantage.
Excellence
Honesty
Responsibility
Innovation
Collaboration
Document & E-mail Management
iManage empowers you to create, manage and collaborate on documents and emails from anywhere on any device. Built from the ground up to meet the needs of professionals, iManage is relied upon by over 1 million professionals globally. Continuous user research delivers innovative new features that make iManage the system demanded by users not mandated by IT.
Founder and CEO of Stone Consulting Team, Lisa Stone, brings 25 years of experience in Legal Technology to the company's mission to help its clients solve problems through expertise –from enabling quick release cycles to improving customer experience and reducing cloud complexity. Lisa Stone and her team are passionate about making the cloud, a platform for impactful and meaningful change for their clients.
Lisa is an iManage Certified Engineer with a focus on cloud-based
document and email management, security management and information governance. She is also a Citrix certified Virtualization Expert engineer, with extensive experience in building physical and virtual desktop infrastructure, configuring application integration, group policy management, and the implementation of on premise and cloud based document management systems. Lisa is an Industry Thought Leader and two-time finalist for the ILTA Innovative Consultant of the Year Award.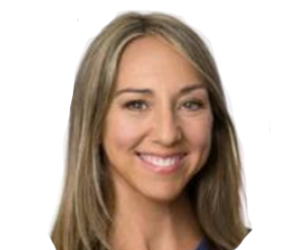 Suzanna Wilson
Stone Consulting Team's Director of Technology, Suzanna Wilson
Suzanna Wilson brings 25 years of experience in Legal Technology to her position as Technical Director of Stone Consulting Team.   As a founding partner, Suzanna brings technical expertise and people skills to complement Lisa Stone's leadership and business analyst acumen.  Suzanna  is a Senior Enterprise Content Management Architect and iManage Certified Engineer.   She specializes in the implementation, migration, and strategy of document management, and information governance technologies. She has brought her expertise to hundreds of  law firms-small, midsize and global-including one of the largest NYC iManage cloud implementations, migrating hundreds of million documents for a global firm of 3000 employees.
Suzanna has established a reputation for delivering exceptional results and maintaining long-term client relationships. When she is not immersed in cyberspace, she resides in San Francisco, where she runs marathons and is the mother of two beautiful children.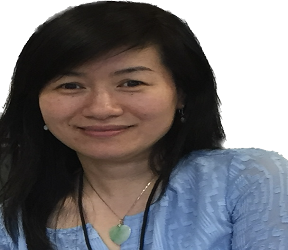 Ying Zhang
Customer Success Manager/Senior Trainer
Ying Zhang brings over 25 years of law firm technology experience. Having worked in several large law firms as a Senior Technology Trainer and Training Manager, she specializes in user adoption training and has in-depth knowledge in Microsoft products, and law firm specific applications. Ying has extensive experience with many Document Management Systems including iManage Work 10. When she was at Baker McKenzie, one of the world's largest law firm, she held the position of Americas Training Manager leading her regional team in multiple global projects where she did in project planning, training, and support for approximately 4000 users. During Baker's iManage Work 10 deployment, she and her team provided training and support to 2500 users in North America migrated over one weekend.
Working now as a Customer Success Manager, Ying applies her training and support expertise helping our clients with a smooth transition into iManage cloud. Ying and her family live in New York, and she enjoys cooking and reading in her free time.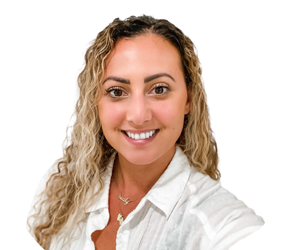 Cecily Lamontagne
Marketing Manager, Cecily Ferrari
Cecily Ferrari joined Stone Consulting Team in May 2022 as the Marketing Manager. She is responsible for the marketing, communication and business development efforts of the company. In addition to strategic business development efforts, she directs media relations, branding, advertising and website development. She manages and oversees sponsorships, events, charitable contributions, marketing, training and more. Copyright 2022 Stone Consulting Team, All rights reserved.